Southern Charm Mini Aussies/Mini American Shepherds

Mike & Karla Benjamin

770-241-1485  770-633-3555 

Please leave a message if we are not available.

9am to 9pm Daily

Whoever said money cannot buy happiness forgot about little puppies.......

Welcome to Southern Charm Mini Aussies/Mini American Shepherds

Southern Charm Mini Aussies is thrilled to share with you our breeding program which is designed to create "Miniature" and "Toy" Australian Shepherds AKA Miniature American Shepherds with sturdy frames, correct structure and intelligent minds.

 Every breeding is a well thought out plan to not only create Champions for the conformation ring, but to create the best family companions possible as well as dogs with good herding instinct. 

Our "Mini Aussies" are not only for work on the farm, but they also have the conformation and type to be outstanding show dogs. All of the dogs in our program have been shown and won national and international titles in IABCA or have champion titles in other registry's shows. 

We go to great lengths to make sure we match our puppies and their new families for the perfect match. Our success is rated on the high number of families that return for a second "Aussie Baby" or refer us to their families and friends. We pride ourselves on raising healthy, athletic and highly intelligent dogs that are easy to train and a pleasure to live with. At Southern Charm Aussies we are very family oriented. We strive to place the right dog with the right family according to the owner's needs, wants, and desires of involvement with the dog (example: showing, agility, family companion, service dog oriented, etc.) Our Miniature and Toy Australian Shepherds have a very even temperament and loving disposition. They are eager to learn, enjoy new experiences, and are very adaptive to the environment around them. They are just as happy herding the chickens, the goats, and the family cats as they are playing with the kids or curled up at your feet while watching TV.

​Our home is located about thirty minutes from the Atlanta Airport and forty minutes from downtown in the West Georgia area. It is located about ninety minutes from Birmingham, Alabama as well. We would love to have you stop by for a visit and see our dogs and our facilities. Pack your bags and spend the night and we can show you the sights around Atlanta or a short trip to Stone Mountain National Park and make it a relaxing and enjoyable adventure. 

Please grab a snack or something to drink, sit back, relax, and we hope you enjoy what you will see and learn about this wonderful breed while visiting our web site.

Thanks for stopping by!

Mike and Karla Benjamin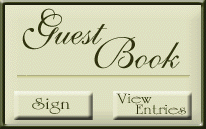 "And we know that God causes all things to work together for the good to those who love Him, to enable them to fulfill the purpose which which they are called."

                Romans 8:28

We are taking deposits on upcoming litters and those are filling up quickly! Please check the "upcoming litters" page for more details!! Please call me if you are interested in one of the litters!!

You can click the RED DOT on the map below for directions to our home. GPS will bring you right to our driveway!

OPEN HOUSE MOST SUNDAYS BY APPOINTMENT! COME MEET OUR DOGS AND SEE THE PUPPIES....   

If you don't call you will never know what makes us special and very different!

Closed this weekend! Open houses will continue in December!